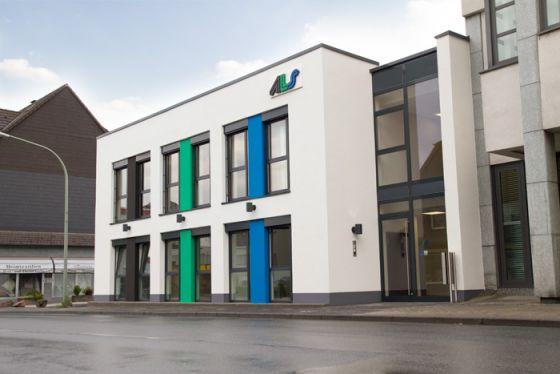 AUGUST 2011:
Expansion of the team to two full-time employees. The team now comprises 11 employees.
AUGUST 2010:
Relocation to the new company building in Heinrich-Lübke-Straße in Hüsten. An important step for the future of ALS. On top of that, ALS employs a new dispatcher and a new apprentice.
MAY 2010:
Increase to 60 employees in the Transcoop09 forwarding cooperation. The growth enabled developing new markets in project-oriented business.
OCTOBER 2009:
Start of construction of a new, modern office building tailored to the specific requirements of A.L.S with planned completion in August / September 2010.
JULY 2009:
ALS is one of 13 founding members of the Transcoop09 forwarding cooperation. These are basically owner managed, medium-sized forwarders with fleet sizes of 20-80 trucks or direct access to nominal carriers. The goal is to organise domestic and adjoining-country cargo exchange for partial and full loads at a high level of transport. Simultaneous wide-coverage transfer facilities with highly varied equipment.
2007:
Restructuring of the staff in the team which in September 2008 is expanded again with another dispatcher and now has six full-time, two part-time and one apprentice working in the pure shipping area.
MAY 2006:
Sudden death of the co-partner Helmut Schulte; at nearly the same time one of the yearlong employees leaves for health reasons and in the following year a yearlong dispatcher goes into retirement.
2002:
An additional dispatcher and a dispatching assistant are employed.
BEGINNING OF 2000:
Establishment of a transshipment store in an industrial area a few kilometres away with excellent highway connections.
1997:
One very special event in the history of ALS was transporting the BVB World Cup to Berlin. The Federal Chancellor at that time, Gerhard Schröder, took delivery of it for a state visit.
SINCE 1994:
In the coming years, expansion of the ALS team with apprentices and part-time workers.
JANUARY 1994:
Relocation to a larger office building with now approx. 180 sq m floor space.
SPRING 1992:
The ALS team is expanded by employing another dispatcher and a sales representative. An additional two offices are rented in the same commercial building.
AUGUST 1990 AND AUGUST 1991:
ALS invests in training young forwarder talent and employs apprentices.
JANUARY 1990:
Expansion of the domestic traffic after the opening of the border in all aspects with the speciality of specifically transporting "sensitive and fixed deadline goods".
01/10/1989:
Founding of A.L.S.-Spedition GmbH by the forwarding agents Helmut Schulte and Christoph Dahlmann, who had previously managed the international shippers Hermann Ludwig GmbH, Hamburg together. Start with a total of 4 employees. Objective: European surface transport and global overseas traffic along with domestic German traffic towards north Germany with links to the sea ports.